Sewage Backup Cleanup in Collin County
Cleaning out sewage water and disinfecting your property after a sewage backup occurs is a job that needs to be handled by the professionals at 911 Restoration of Collin County.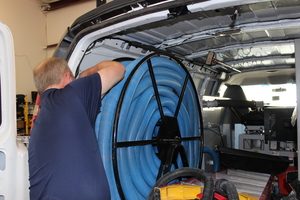 The experts have years of experience handling all kinds of black water emergencies, so customers can trust them to sanitize their property and leave it smelling fresh.
We understand that toilet overflows can happen unexpectedly, which is why the professionals are available 24/7/365 to help customers in Plano, Denton, Carrollton, and throughout Collin County.
By acting quickly, you can prevent any significant sewage water damage to your property and prevent the spread of any diseases due to the presence of biological contaminants.
The faster the response, the better the chances are that the technicians will stop the raw sewage from spilling into other parts of your home or business. You can expect the sewage cleanup team to be at your property within 45 minutes of receiving your call.
To make the sewage restoration process as easy as possible for the customer, we provide the property owner with a free visual inspection where they will locate the source of the problem and strategize a plan specifically for you. So, call 911 Restoration of Collin County when a plumbing or septic issue causes sewage water damage in your residential or commercial property today!
Around The Clock Expert Sewage Cleanup Services
Heavy rainfall and flooding in the sewer system can allow pressure to buildup, causing sewage to back up into your home. Black water is brimming with all sorts of toxins and biological contaminants that can harm your health and cause significant damage to your home's interiors.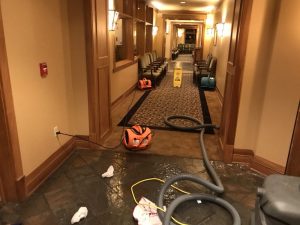 The sewage specialists are equipped with hazmat suits that will protect them while working in this hazardous situation. To help us eradicate the sewage water damage, we'll use the latest drying tools and techniques.
To completely decontaminate the affected area, the technicians use highly concentrated cleaning solutions that will cleanse without harming your hardwood surfaces.
If sewage flooded your property via a toilet overflow, the repair techs will inspect your plumbing system and make the repairs necessary to prevent future sewage backups.
Call 911 Restoration of Collin County when you need immediate sewage restoration services and their highly trained technicians will give you the peace of mind you deserve.
Professionalism Is Key When It Comes To Sewage Restoration
Through our rapid response time, around the clock availability, and our use of the latest decontamination technology, the repair techs at 911 Restoration of Collin County can assure their customers that no sewage backup is too big to tackle.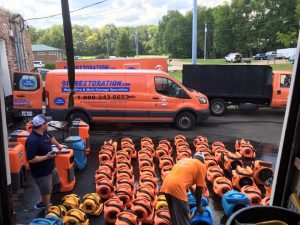 Customers can expect our team to handle sewage water damage with professionalism and care, which is especially important due to the hazardous nature of sewage.
We want to make sure that you get comprehensive assistance for your convenience, meaning our technicians will address every issue that the sewage spill creates, including mold growth, structural problems, and water damage.
The staff members will also work closely with your insurance provider to help you file your claim and to make sure you get the most coverage out of your insurance policy.
Whenever a sewage backup arises in your home or business, you can trust the experts at 911 Restoration of Collin County to be there to provide you with immediate assistance. Give us a call today, and we will turn your sewage water damage into a Fresh Start!
Serving the communities of Addison, Allen, Collin County, Copper Canyon, Denton, Frisco, McKinney, Plano, The Colony and surrounding areas.