Fire & Smoke Damage Collin County
House fires can leave devastation in its wake, but you can count on 911 Restoration of Collin County to provide a fresh start with our comprehensive fire damage restoration services so you can get a fresh start. Our fire damage restoration Plano specialists are available 24/7/365 to help you repair and restore your home no matter the time or day.

Fire damage needs to be addressed as soon as possible. Our fire damage restoration Plano experts can be there within 45 minutes of your call. Through our quick response, we can address the issues right away.
Fire leaves a lot of problems for homeowners, even after it's been but out. The water used to extinguish the fire can still be there. That left over water can cause other problems too, such as wood deterioration and mold growth.
Fires leave behind ash and soot which can keep clinging to the ceiling, walls, and vents. Lastly, the initial damage caused by the fire can lead to structural issues and can make your home unsafe to be in.
But don't panic if a fire hits your home, because the fire damage restoration Plano team is here to lend you a hand.
Comprehensive Fire Damage Restoration You Can Count On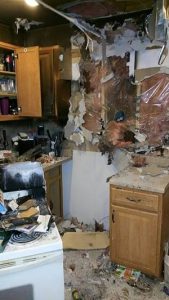 Our fire damage restoration Plano team has over thirty years of experience in handling fire damage.
To start the restoration process, our team will conduct a free inspection and estimate of the affected areas. Once we have a better understanding of the problem, we can recommend our affordable solutions for you.
To solve all of these concerns, our fire damage restoration Plano technicians offer comprehensive fire damage restoration. So that your home can look good as new, you can expect the following tasks to be accomplished:
Fire damage repair and restoration
Ash and smoke removal
Gray and black water extraction
Complete odor removal from your interiors
Odor removal for your clothes, textiles, and other belongings
Water damage repair and restoration
Mold decontamination
Storage services to protect any of your undamaged belongings
Complete property restoration
All of these tasks are necessary so your home can look good as new. Our fire damage restoration Plano technicians are the go-to experts that will restore your home once the fire department clears your home for re-entry.
Fire Damage Restoration Experts That Offer Quality Work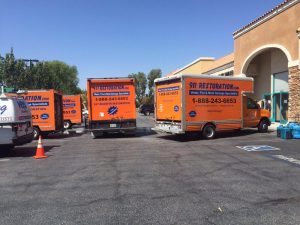 The fire damage restoration Plano team from 911 Restoration is IICRC certified to ensure the damaged areas of your home are restored good as new. Being highly trained experts mean that you'll receive only top notch services and professionalism.
It can be stressful to deal with the aftermath of a fire, especially with all the paperwork that's to follow. 911 Restoration will also help in filing your claims with your insurance provider. Your convenience is of the utmost importance to us and through our assistance, we can make sure you get the most affordable prices for the restorations your home needs.
Once the fire department puts out that fire and you're in need of a fresh start after a fire, give 911 Restoration of Collin County a call today!