Water Damage and Mold Removal in Denton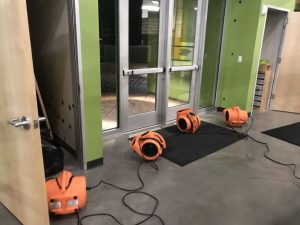 You can get immediate help handling water damage caused by heavy rains, sewage backups, frozen pipes, or a pipe burst in Denton by calling 911 Restoration of Collin County. Our water damage restoration experts are:
Always On-Call so You Can Get Help 24/7/365
Licensed, Bonded, and Insured to Take Care of Flood Cleanup
Fully Trained to Handle Water Extraction
Equipped with Dehumidifiers, Water Pumps, Fans, and More
Prepared to Offer You a Water Damage and Mold Inspection
Ready to Take Care of Comprehensive Mold Decontamination in Denton
Water damage restoration techs can reach properties throughout Denton within 45 minutes of an emergency call. All techs are prepared to handle flood cleanup, water damage, mold decontamination, and mold removal if you are dealing with a mold infestation.
Let us return your property to perfect condition with mold remediation and water damager restoration in Denton. You can call us right now and technicians will begin working to give you a Fresh Start.
How Should You Handle a Pipe Burst in Denton?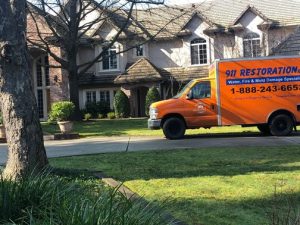 Here at 911 Restoration of Collin County, we believe that all water damage emergencies should be taken seriously, including basement floods, frozen pipes, ceiling leaks, and pipe bursts. That's why all of our techs are trained to take care of:
Sewage Removal and Cleanup
You should get professional help right away if you are dealing with a flood or a pipe burst. Water can seep into floors, walls, and your furnishings if it is not removed quickly. You may also need a mold inspection in Denton after a water damage event.
Mold can grow fast in damp environments. A mold inspection can help you identify a mold infestation before it becomes a bigger problem. You can get mold remediation in Denton from 911 Restoration of Collin County. Our mold decontamination crews can handle both commercial and residential mold removal.
Let us give you back your peace of mind after you experience a flood or plumbing disaster. Call us today to get mold remediation and water damage restoration in Denton.
What Happens in Mold Removal in Denton?
Many property owners expect the water extraction and restoration involved in flood cleanup in Denton. You may anticipate water damage restoration techs using large fans and dehumidifiers to completely dry out your property after a pipe burst or flood.
Beyond these steps, technicians may also need to complete a mold inspection, especially if you experienced basement flooding. Mold grows quickly in damp, dark areas, like basements. A mold inspection can allow the mold experts at 911 Restoration of Collin County to handle mold remediation and mold removal in Denton.
Depending on your flood cleanup needs, techs may handle mold decontamination and mold remediation. Get comprehensive help returning your property to pristine condition by calling the experts at 911 Restoration of Collin County right now for water damage restoration in Denton.
Servicing the cities of Addison, Allen, Argyle, Bartonville, Carrollton, Collin County, Coppell, Copper Canyon, Corinth, Denton, Fairview, Farmers Branch, Flower Mound, Highland Village, Lake Dallas, Lewisville, Little Elm, McKinney, Plano, Prosper, The Colony, Frisco… and surrounding areas.