Water Damage McKinney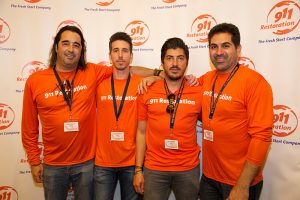 A broken main water line can cause water to flood your property, creating significant damage that only our water damage McKinney team at 911 Restoration of Collin County can remediate.
To be able to assist you quickly after a flood has taken place, our water damage McKinney staff guarantees a 45 minute arrival time for all water-based emergencies.
When it comes to mitigating water disasters, our technicians are IICRC certified to provide you with same day services for the following incidents:
Water heater explosions

Fire sprinkler malfunctions

Toilet overflow

Pipe burst

Ruptured hoses

Mold removal

Black water sanitization

Home floods
We keep our offices open 24/7/365, so call our licensed, bonded and insured water damage McKinney technicians today and we will begin the home restoration process with a free home inspection.
You Can Count On Us During The Most Extreme Water Disasters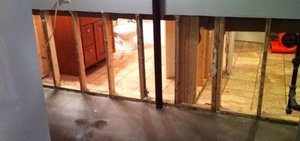 Water can invade your home in many different ways, but nothing can seem more pressing than when a main water line breaks, causing gallons of water to come flooding into your property.
During these moments our water damage McKinney crew wants homeowners to take the necessary steps to prevent the severity of the damage that can take place from the floodwater.
Even though we will respond quickly, seconds matter in these instances, so by shutting off the main water line, you can immediately stop the flow of water in to your property.
By doing this you can save yourself time and money, making it easier for the water damage McKinney unit to pump out the water and dry the premises.
Call us when you find yourself in the midst of any type of water emergency and our service agents will help you do whatever you can to stay safe until our techs arrive.
Our Flood Removal Experts Are Here To Help You Around The Clock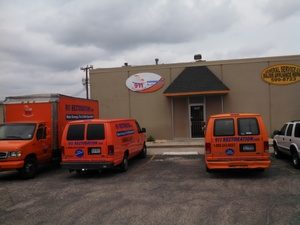 When you have been hit by a flood, we understand your desire to get the entire ordeal over with as soon as possible, especially if the incident has displaced you from your home.
This is why our water damage McKinney agents work quickly and efficiently, while still paying the utmost attention to detail. We don't want future damage to happen, so we do a thorough job to prevent water from getting back inside.
Along with making your home a safe living place, we will also provide you with  excellent customer service. We know that this time can be quite overwhelming, so we do whatever we can to make the process easier.
Our water damage McKinney specialists will even help you understand your insurance policy, even filing your claim for you if need be. With so many years working with insurance companies we know exactly what information they need to provide you with optimal coverage.
Even if your insurance will not cover the damage, we will consistently offer affordable prices on renovation services, so call our water damage McKinney pros at 911 Restoration of Collin County today.